Twinklight vampire Tanner Kinsington with Jason Alcok episode now live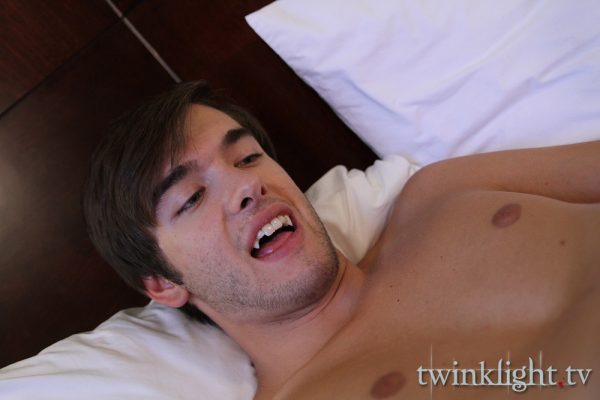 The wait is over, Twinklight episode 36 is now available at twinklight.tv, featuring a new vampire in the form of Tanner Kinsington. It begins with a scene between Tanner and Evan (who we will see in the video) where Tanner is recalling the time he hooked up with Jason, leading to a flashback. Tanner's fangs are seen throughout and he bites Jason several times, while taking a commanding role in their session.
In the first two bites little blood is shown, though a spray appears when Tanner sinks his fangs into Jason for the first time. The third bite over half way in includes blood, but not too much. After which Tanner can be seen with blood on his chin as he plows Jason from behind. Then, using his vampire speed, Tanner leaves the bed and another vampire returns, taking Tanner's position. Viewers will be familiar with the temporary vampire as he has met Jason before. But fear not, Tanner returns and completes the scene with one final bite before climax. Some direction can be overheard, hopefully coming from the second vampire wanting to see a better view of the feeding and fangs.
It's actually quite a hot episode and I look forward to seeing Tanner and Evan soon. Watch the latest Twinklight episode at twinklight.tv